Custom Curtains Singapore
Getting custom curtains in Singapore can be hassle free.
You might be thinking: "I want to feel secure in my own home. How can I prevent my neighbours from peeping into my room?"
We recommend two layers of curtains in your bedroom as well as living room.
Having bedroom curtains in Singapore allows you to have control of privacy during day and night.
Day curtains can bring ample sunlight into your room during the day and block out peeping toms.
Night curtains will block out outdoor lights as well as noise. You also don't have to worry about day break because our curtains can block 85%-100% lights!
With our experience of over 5000 happy customers getting high quality curtains, you will get the perfect match and value from our service.
Window blinds can do just as much as curtains and provides a more modern edge.
If you are stuck on what styles to choose, we've got you covered.
At Ace Curtains & Furnishing, we have helped over 5000 happy homeowners create their dream home.
We've even fulfilled interesting layering of Venetian Blinds or Roller blinds with Night curtains.
If you have a request about window blinds, we will advice you the right fit for your home and budget.
We also offer motorised blinds options for smart home systems.
Discover more about blinds and book an appointment with us!
Featured Curtain Packages
Packages That Meet Your Budget for Window Curtains and Blinds in Singapore

Making The Best Blinds & Curtains In Singapore
Based on 58 reviews
Premium Curtains & Blinds. Best Quality Service.
Professional Service
Not sure how to measure curtains? Call us or message us to set up an appointment for a free on-site quotation and consultation.
Curtains Made in Singapore
Our internationally sourced materials are crafted in Singapore by experienced craftsmen. You receive only the best quality curtains and blinds.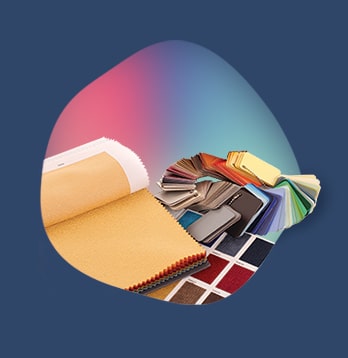 Wide Range of Solution
From day and night curtain to Korean and Venetian blinds, we also provide solar film and curtain washing to suit your home furnishing needs.